FIXED-SITE (MAST-MOUNTED) RADIO DIRECTION FINDING ANTENNAS

RDF Products offers fixed-site mast-mounted Adcock radio direction finding antennas covering various bands in the 20-1,000 MHz range. These rugged, weather-sealed units are specifically designed for permanent or transportable fixed-site radio direction finding missions and are readily mounted atop towers or masts.
RDF Products fixed-site radio direction finding antennas employ special isolation masts so that performance is independent of the supporting structure. This is in sharp contrast to competing designs where performance is adversely and unpredictably affected by the presence of the supporting structure or changes in its height. Both single- and multi-band configurations are available. The standard models and their corresponding frequency ranges are listed below:
Custom models are also available on special order for other bands in the 20-1,000 MHz range.
RDF Products can also supply special-purpose DF antennas for customers who wish to employ proprietary signal processing and bearing computation algorithms rather than using an RDF Products DF receiver/processor. Such antennas can be supplied with standard Adcock-style outputs or with direct aerial outputs more suitable for interferometric DF applications. We invite customers with such special requirements to contact us for further information.
Home DF Receivers Mobile DF Antennas DF Accessories DF Applications Literature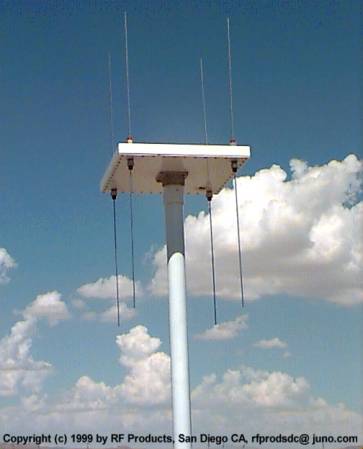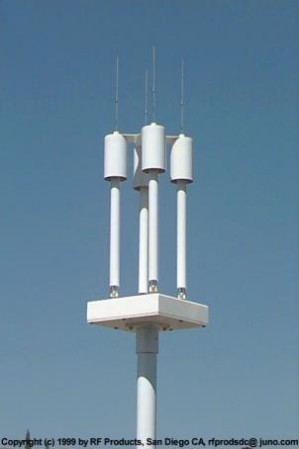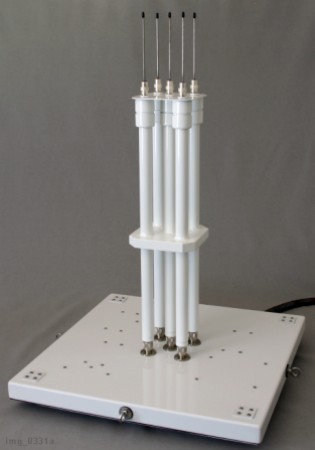 AN-001 - A User's Guide: How To Shop For A Radio Direction Finding System. A "must read" for the serious DF system user. This Application Note helps the prospective buyer untangle the mysteries of the DF equipment selection process so that informed and cost-effective purchasing decisions can be made. Topics include budgetary considerations, fundamental DF system configurations, mobile versus fixed-site DF systems, attributes of professional-quality DF systems, plus evaluating and dealing with the DF equipment vendor. In PDF format.
Home DF Receivers Mobile DF Antennas DF Accessories DF Applications Literature