MOBILE ADCOCK RADIO DIRECTION FINDING ANTENNAS

RDF Products offers a wide variety of mobile Adcock radio direction finding antennas covering various bands in the 20-1600 MHz range. These weather-sealed units are rugged, compact, light-weight, and specifically designed for demanding mobile radio direction finding missions. They can be mounted on cars, vans, aircraft, or any platform with a sizeable metallic ground plane. Both single- and multi-band configurations are available. Standard models are listed below along with their corresponding frequency ranges:

Download DMA-Series Mobile Adcock DF Antenna Operator's Manual (B01-994k)
Custom models are also available on special order for other bands in the 1.8-1,000 MHz range.
RDF Products can also supply special-purpose DF antennas for customers who wish to employ proprietary signal processing hardware and bearing computation algorithms rather than using an RDF Products DF receiver/processor. Such antennas can be supplied with standard Adcock-style outputs or with direct phase-matched aerial outputs more suitable for interferometric DF applications. We invite customers with such special requirements to contact us for further information.
Home DF Receivers Fixed-Site DF Antennas DF Accessories DF Applications Literature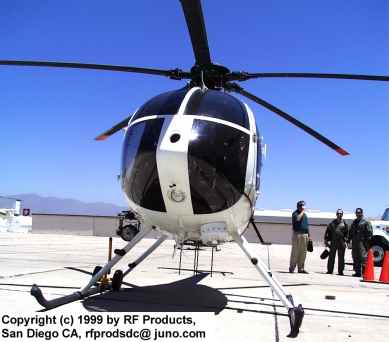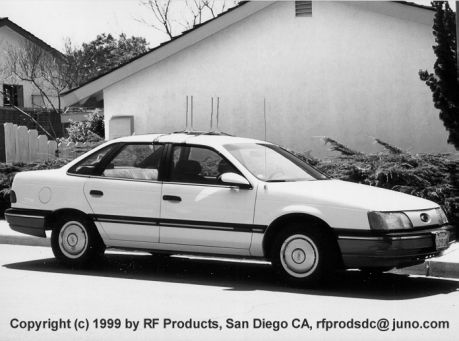 Search-and-Rescue Helicopter with Mobile VHF DF System Land-Mobile Vehicle with Mobile VHF DF System

AN-001 - A User's Guide: How To Shop For A Radio Direction Finding System. A "must read" for the serious DF system user. This Application Note helps the prospective buyer untangle the mysteries of the DF equipment selection process so that informed and cost-effective purchasing decisions can be made. Topics include budgetary considerations, fundamental DF system configurations, mobile versus fixed-site DF systems, attributes of professional-quality DF systems, plus evaluating and dealing with the DF equipment vendor. In PDF format.
Home DF Receivers Fixed-Site DF Antennas DF Accessories DF Applications Literature